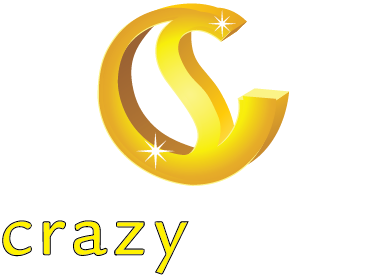 Partner with us today
"Advancing the gaming industry by providing an intimate world class gaming and entertainment experience at your convenience"
Limited Pay out machines (Lpm's) are manufactured for the purpose of offering additional entertainment at your beautiful establishment and yes of cause making an extra second income while your punters are having fun
Bets are limited to maximum of R5 and maximum pay-out of R500 per single spin – Our Lpm's have the same look and feel as Slot machines found at Casino's
Slots are connected to a Route monitoring system to give you peace of mind when it gets to pay-outs, cash-up and accounting
Site owners are required to have a start up float depending on the type of Lpm installed at your site (R5000 and up) – This will be discussed between the GM of the province and yourself
40% of nett revenue share per week are allocated to the Site owner after deduction of Direct cost
Gambling license to be paid and renewed every year as per 4 year agreement between Route and Site operator
Allow us to invest equipment to the value of approximately R780 000 in your establishment with no cost to you, train your staff as well as supplying all technical assistance
We require 15sqm to start of with 5 Slot machines
Crazy Slots Team 
At Crazy Slots our highly qualified staff pride themselves not only in having a high success rate in Licensing new sites at the Gambling Board but also with:
Assisting new Sites (Pubs / Taverns etc) in complying with Local Authority Municipality approvals tp place Gambling slots
Assisting Sites (Pubs / Taverns etc) with new Liquor license applications
Assisting Sites (Pubs / Taverns etc.) with Liquor License Transfer applications
Training of employees at new and current sites
Step by Step information and assistance on Site Operator Gambling License applications
Not only focussing on your secondary business (Slots) but also adding value to your primary business
We assist with drafting LPM floor plans to be submitted to the Gambling Board
Are you ready to take this Opportunity?
Step 1 – Visualize the additional entertainment you could offer punters at your venue
Step 2 – We require Total Buy-In from you as the Site owner (Ask your representative about this)
Step 3 – Urgently arrange for a copy of your Liquor License – You don't want to lose out – We        require this to verify Zoning rights on the property
Step 4 – While your employee is attending to the liquor license, show us the Gaming Area that you think will be suitable to place the Slot Machines
Step 5 – Let's take a moment to discuss our investment at your site as well as your Gambling      License application
Step 6 – Ask your sales representative if he has a black ink pen to start completing your application Slot machines are limited as per Gambling Board rules and regulations
You don't want to miss out on this opportunity.
Step 7 – Let's complete the paperwork
Step 8 – Your friendly sales representative will complete all relevant documents and explain the Licensing process…….so sit back, relax and let him / her complete the documents
Step 9 – Submit all required documents asap – Your sales representative will be back      shortly accompanied by the GM of the Province to discuss further details.
Step 10 – Your license is subject to approval from the Gambling Board so please allow us to complete all relevant documents required to enable us to apply for a license on your       behalf – Application process could take 4 – 6 months from date of submission to GB